Liverpool FC corporate hospitality box at Anfield Stadium Anfield Rd, Liverpool L4 0TH for 2017/18 season
Compared to other grounds Liverpool FC's Anfield Stadium has a very limited number of corporate hospitality boxes.
Even with the new stand, with some 20 seater options, private luxury VIP boxes can be exceptionally tough to track down.
The Hospitality Broker can help you discover the ultimate way to engage your key people in your own private luxury viewing box.
Your own exclusive VIP box at Anfield will be an unforgettable experience for your lucky guests and their day of VIP footballing festivities……….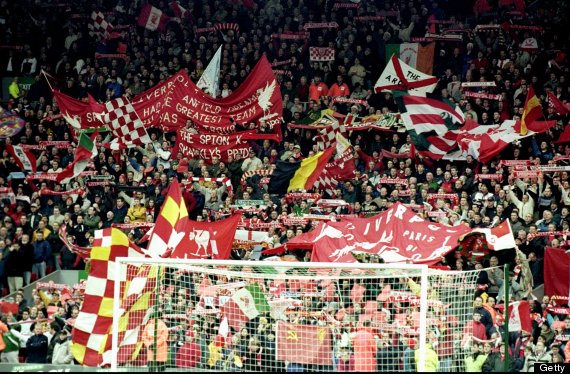 Liverpool FC Private Luxury 10 seater corporate hospitality box for 10 guests,
Anfield Stadium Anfield Rd, Liverpool L4 0TH
One of the most superbly located VIP boxes at Anfield with sweeping prime-views of the action from the Centenary Stand.
This is an exceptionally rare and excellent value way of blowing your clients away in the unique atmosphere that Klopp's team induces.
Use of your private VIP box 2 hours prior to the match and 1 hour post-match

Fabulous Five course meal professionally served

Carefully selected Complimentary beers, wines and soft drinks

Souvenir Match day programmes

Dedicated hostess service

Satellite TV showing Sky TV / LFC TV

Private entrance and lifts to your box

Luxury exterior executive seats

Corporate Car parking
Saturday 13th January 18

Liverpool v Manchester City Private Luxury 10 seater corporate hospitality box for 10 guests,

Anfield Stadium Anfield Rd, Liverpool L4 0TH

£6,950

Saturday 3rd February 18

Liverpool v Tottenham Hotspur Private Luxury 10 seater corporate hospitality box for 10 guests,

Anfield Stadium Anfield Rd, Liverpool L4 0TH

Sold out

Saturday 24th February 18

Liverpool v West Ham United Private Luxury 10 seater corporate hospitality box for 10 guests,

Anfield Stadium Anfield Rd, Liverpool L4 0TH

£5,750

Saturday 3rd March 18

Liverpool v Newcastle United Private Luxury 10 seater corporate hospitality box for 10 guests,

Anfield Stadium Anfield Rd, Liverpool L4 0TH

Sold out

Saturday 17th March 18

Liverpool v Watford Private Luxury 10 seater corporate hospitality box for 10 guests,

Anfield Stadium Anfield Rd, Liverpool L4 0TH

£4,950

Saturday 14th April 18

Liverpool v Bournemouth Private Luxury 10 seater corporate hospitality box for 10 guests,

Anfield Stadium Anfield Rd, Liverpool L4 0TH

£4,849

Saturday 28th April 18

Stoke City

Private Luxury 10 seater corporate hospitality box for 10 guests,

Anfield Stadium Anfield Rd, Liverpool L4 0TH

£4,990

Sunday 13th May 18

Liverpool v Brighton and Hove Albion Private Luxury 10 seater corporate hospitality box for 10 guests,

Anfield Stadium Anfield Rd, Liverpool L4 0TH

£5,990
Subject to availability + VAT
Contact our football team now on 0203 070 3110